Some crafty people call Christmas in July an excuse to get started making Christmas crafts. I think it should be Halloween in July instead. So in honor of my own Holiday I bought this fabric in June.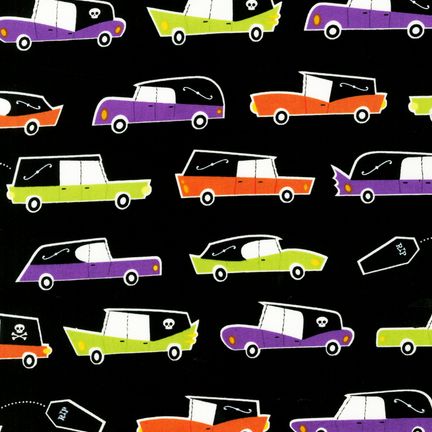 I know I'm a little morbid, but I loved the caskets falling out of the hearses.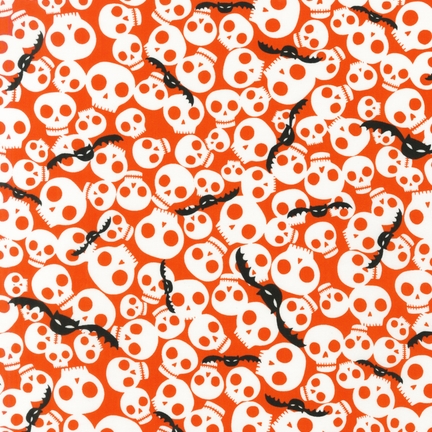 Skulls and bats on orange are great.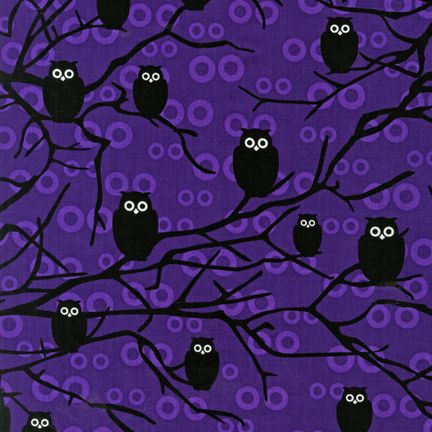 And owls. Who doesn't love owls? They're so in style right now.
I thought I was all set to make some Halloween bags or somethings cool.
And then I found this fabric. It matches the fabric I used to make a Halloween bag last year. I have to have some of this, otherwise I'm incomplete.
See how it matches last year's bag? What to do? Too much fabric! Wait, I didn't just say that. Most women feel like they can't have too many shoes. I don't think it's possible to have too much fabric. I know, it's a sickness. Please don't schedule an intervention.